CLEOPA: A STRONG PARTNER FOR SMART SERVICES
Who we are?
Cleopa GmbH is a provider of innovations in the energy sector since 1998 and offers a wide range of consulting and service offers, combining research and innovation with a lot of practical experience. We are located in the technology park in Henningsdorf near Berlin.
What do we do?
The main focus of our work is consulting, services within the Cleopa energy network and innovative project work in national and international research projects.
What do you get back?
Through our many years of experience in consulting on energy and resource efficiency, we are very familiar with the opportunities and challenges of possible scenarios. As Cleopa, we offer tailor-made solutions for companies that want to reduce their CO2 balance, improve their public image under ecological aspects and at the same time meet the economic requirements. Sustainability is and remain a relevant topic in which we, as Cleopa, are a strong partner providing advice and support.
Since the green future can only work if we initiate the right mobility projects today and set a precedent, we are an active partner in numerous national and international research and innovation projects. This strengthens our positions as an innovative company and enables us to offer our customers the best and most innovative solutions at an early stage. In short: we are a smart, innovative company with many years of experience in the fields of energy and resource efficiency, smart services and research. We are an international team with high quality standards and friendly, fast service, which our costumers and partners value us for.
Since 2004, the HiPEAC project (High Performance and Embedded Architecture and Compilation) has provided European researches with a platform for computer sytstems and to foster cooperation between academia and industry and computer architects and tool makers.
The cluster energy technology as part of the joint innovation strategy innoBB 2025 of the states of Brandenburg and Berlin functions as a hinge between science and industry and strengthens the innovation and competitiveness of the Berlin-Brandenburg region. The players in the energy technology cluster are networked by the cluster management in a targeted manner along the value-added chains and the innovation topics agreed in the dialogue process and are supported in the initiation of projects in the early stages, e.g. in the formation of consortia for project alliances.
The German Institute for Standardization (DIN), which was founded in 1917, is the independent platform for standardisation in Germany and worldwide. As a partner of industry, research and society, DIN makes a significant contribution to supporting the marketability of innovative solutions through standardization – whether in areas related to the digitization of industry and society or in the context of research projects, the experts at Cleopa GmbH are involved in the development of numerous DIN SPEC standards.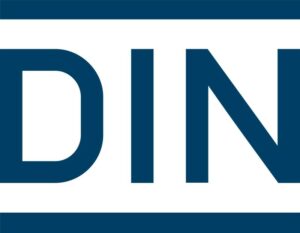 IMPRINT
Cleopa GmbH
Neuendorfstr. 18b
16761 Hennigsdorf
Phone: +49 3302 / 2069295
Fax: +49 3302 / 2069299
Email: info@cleopa.de
Geschäftsführer: Detlef Olschewski
Amtsgericht Neuruppin HRB 9219
Ust-Ident-Nummer DE 196571782